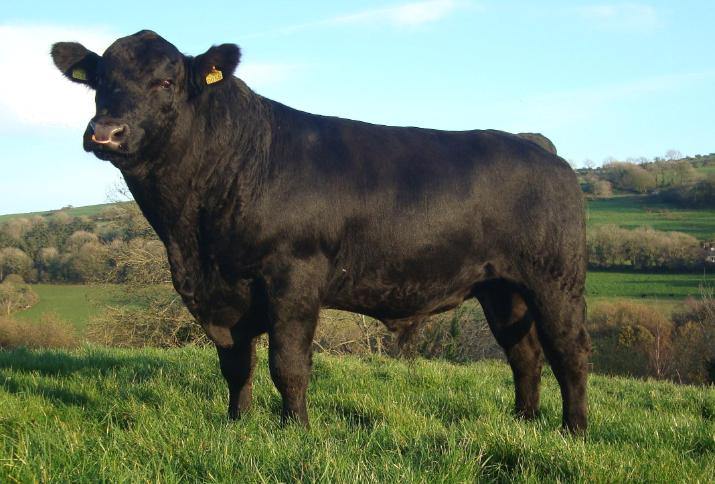 -Dalrene Cruz 7C
- Sire: Dalrene Cruz 11F
-Tiptop of Dalrene 87A
- Friarstown Lorrd Rathmore
- Rawburn Transformer
- Dam: Rawburn Lady Ross A105
- Rawburn Lady Ross
Lord Rathmore is the joining of some of the best genitics availible, he himself is a full brother to Rawburn Lord Ross who breeds performance as well as show appeal. Lord Ross sired both the supreme and reserve champions at the national calf show 2008 and 2009, he has also sired bulls that have sold for 75,000gns .
Lord Ross pictured right.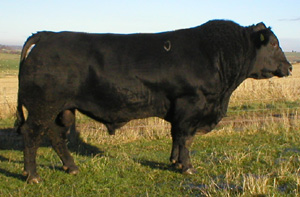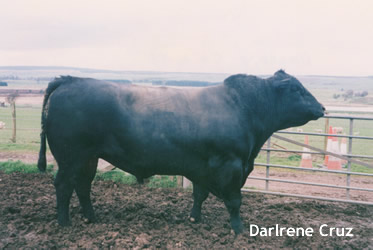 Rathmores sire Cruz was imported from Canada in 1997 and has proven to be an exceptional breeder, leaving very correct cattle with exceptional muscling ability. The Dam Lady Ross is now a proven breeder, as well as breeding Lord Ross she bred Lord Rocket now standing in Dovea A.i, and a smashing full bother and sister to Lord Rathmore. Dam Lady Ross provides calving ease, style, milk and real power she is also the highest EBV'ed animal in the country.
Lord Rathmore is in the top 1% for 200,400,600 day weights, rib fat and retail beef yield by EBVs.He is also in the Top 5% for eye muscle area, ranking him as one of the top ten bulls in the country across all EBVs. By euro-star ratings he is in the top 1% for suckler beef value, weaning export, beef carcass and calf quality .
Rawburn Lord Rocket, maternal half brother pictured right.