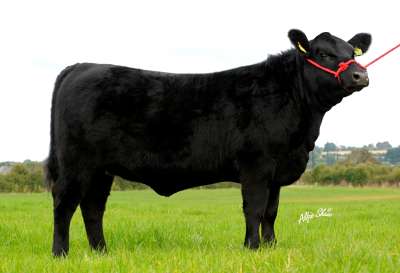 Friarstown Ideal 126 pictured above, full sister to Idol
- TC Freedom 104
Sire: Southland Full Throttle
- Southland duchess
- Kruggerand of Donamere
Dam: SCA 56F of Ideal 7258
- Ideal 7258 of 5215 6173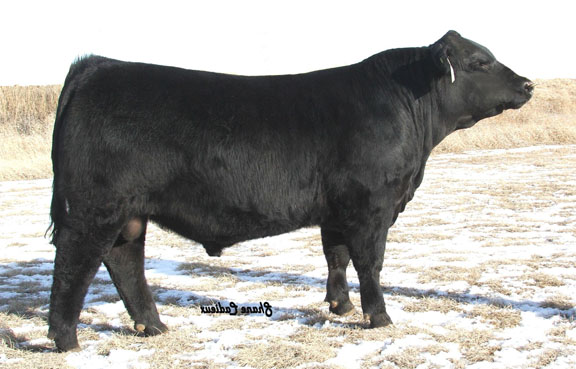 A bull as thick as they come, with a smashing pedigree. He is by Southland Full Throttle (pictured left), who is believed to be one of the most stylish and powerful bulls on the Canadian show circuit of late, as well as achieving the incredible performance of over 400kgs in 200 days and hitting in excess of 800kgs in 400 days a feat repeated by his full brother despite commercial conditions in the 250 cow Southland herd.
Another full brother to the sire is Friarstown Dan Carter, the highest perfoming bull of all breeds in the spring 2009 Tully intake, this bull had a staggering Average Weight Gain of 3 kg/day. Full Throttle calves are easily calved ,have excellent angus charactoristics with high growth rates making him a perfect angus. Idol is the only Full Throttle bull in Ireland and is a gene ireland selected bull.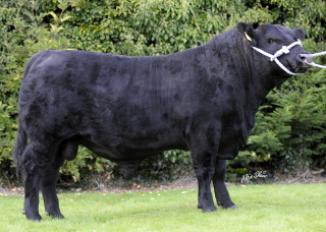 His Dam comes from the US "Ideal" herd. This family is famous for extreme calving ease followed by supper growth rates and easy fleshing. Idol's full sister Friarstown Ideal was shown in 2009 with great success. He ranks in the top 20% for calving ease ,top 15% for 400 day weight, top 5% for milk and top 10% for Terminal sire index across all angus cattle in the UK.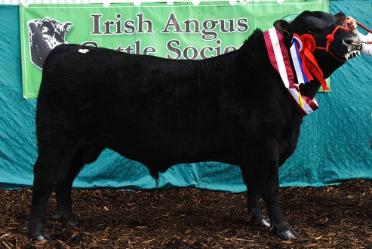 Idols bred for us no less then 2 champions, 5 reserve champions and 10 1st prize animals from a select number of animals brought out. His daughters are now in production and certainly aren't leaving us down!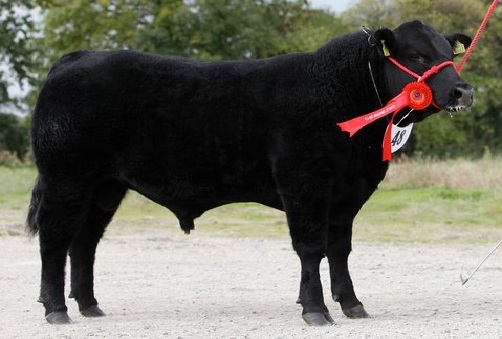 Mercury Knight, Reserve Overall champion at the National Calf show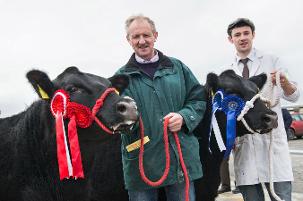 Overall and Reserve female champions, both Idol daughters, Kilmallock premier Show and Sale