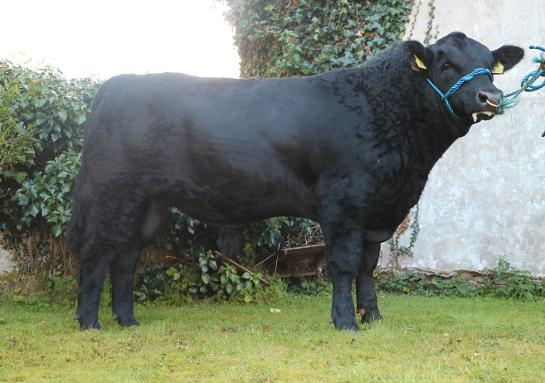 -Young Dale Dudley 26M
-Abberton Mr Bionic G141
-Abberton miss Burgess C064
-Sire: Wedderlie Blackbox J935
-Wedderlie Blackboss E940
-Wedderlie Blackbess G436
-Wedderlie Black Nines C602
-The Moss Europa A118
-Auldhouseburn Karlos D218
-Wedderlie Katren Y057
-Dam: Duncanziemere Jody M001
-The Moss Mr Eshton D409
-Duncanziemere Jody J331
-Duncanziemere Jody D147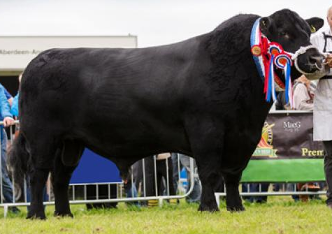 Extremely happy with the calves off Just the Business, when the opportunity arose to purchase another bull from the Jody line we took it purchasing Jinky at 10 months old.
Sire Wedderlie Blackbox was the 2016 all-Ireland champion as well as the overall Angus champion at Tullamore the same year. Having seen two herds using two of his sons with great success it was clear some of this bloodline was needed. Blackbox is sired by Abberton Mr Bionic, a bull from one of the best lines in the Abberton herd while his dam features Knights Blackbird 9Y on three separate occasions, a cow which need no introduction.
Jinky's dam is again from the Jody line at Duncanziemere, this time Jody M001. Having claimed the reserve female championship at Stirling in February 2013 at only 13 months she sold for 5,500gns.
She is sired by Auldhouseburn Karlos, a bull which really left his mark on the Nightingale and subsequently Duncanziemere herd's. Dam of Jody M001 is a Highland show first prize winning daughter of the 32,000gns The Moss Mr Eshston and the2006 Highland show champion Duncanziemere Jody D147. Along with breeding Jody M001, she bred Duncanziemere Jack Daniels who sold for 8,500gns at Stirling 2017.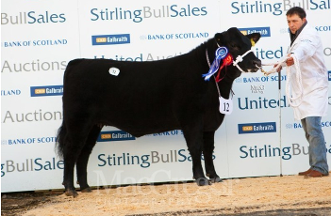 Dam Duncanziemere Jody M001 at 13 months