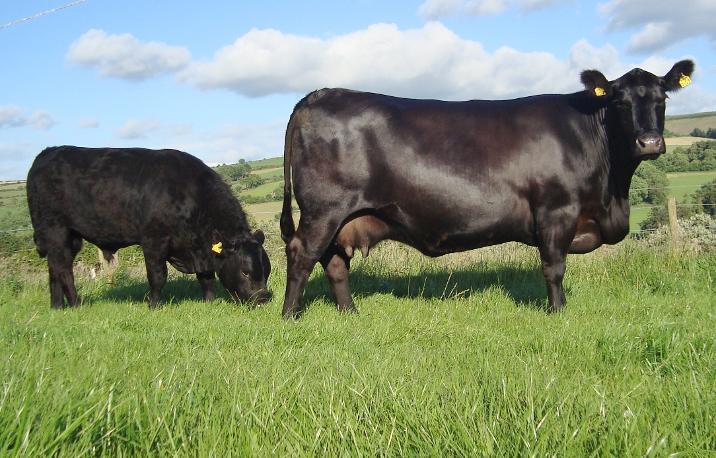 - Belvin Kincaid 27'00
Sire: Aynho Rossiter Eric B125
- Aynho Rosa Erica Y294
- TC Freedom 104
Dam: Rawburn Ellen Erica E398
- Cudlobe Ellen Erica 46D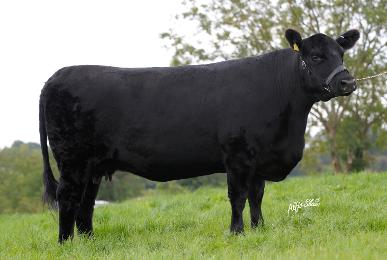 Dam: Rawburn Ellen Erica E398
Cudlobe herd has down through the decades been one of the most successful in North America. Cudlobe Ellen Erica 46D is probabley the most successful breeding female from that herd and based on the results in Rawburn, Balmachie and Friarstown, TC freedom may be the most successful bull on this cow. For friarstown E398 has bred two particularly impressive bulls, one El Rossi by Lord Ross who stayed as a stock bull for Friarstown, and the second Empire (pictured below) a Rossiter son who sold to the well known Gigginstown herd.
For rawburn, Erica E405 bred Rawburn Emblem who sold for £30,000 to Ballathie. Finally for Balmachie a son of Balmachie Edith, yet another full sister to E398 crossed with Elixer sold for £20,000 to Lady Croft.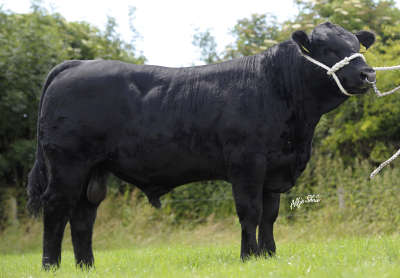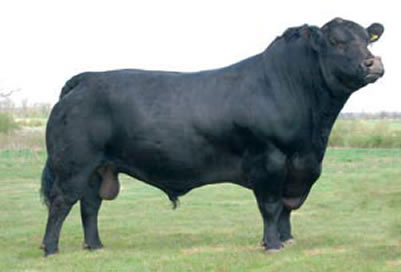 Sire- Aynho Rossiter Eric B125
Sire, Rossiter Eric is a big powerful bull with tremendous width. He has an outstanding hindquarter both in width and roundness and a superd top. His daughters are particulary impressive, correct, elegant and feminine with plenty of size and an excellent pelvic area.
With such breeding its no surprise she bred the best heifer of our 2011/12 crop and her first bull went on to be All-Ireland supreme bull calf champion.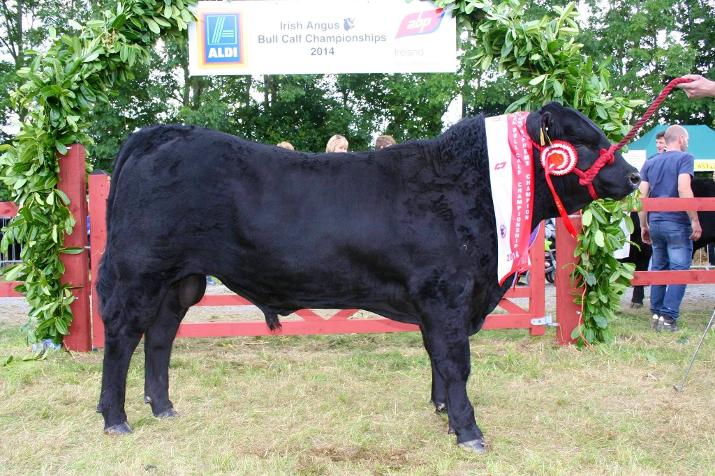 Mercury Kiefer, Ellen Erica J159's first bull calf, Aldi All-Ireland Supreme bull calf champion