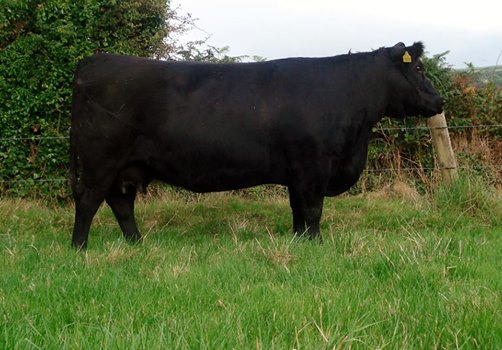 First Daughter of Evening Tinge bred on the farm, Mercury Fab Tinge, dam of Mercury Knight and Lovely Tinge.
- Cudlobe Millenium 46K
Sire: Cudlobe Millenium 12M
- Cudlobe Erica 46H
- Greens Premium 7578
Dam: Fullam Evening Tinge Z100
- HF Evening Tinge 14F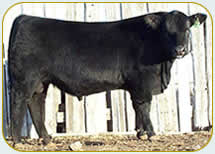 The Evening Tinge cow family really made its name when it arrived at Hamilton Farms, Alberta, and Canada. This tribe's ability to produce no nonsense, hard working, and functional cattle with the ability to win in the show ring is legendry. All of the assembled Evening Tinges trace back to possibly the best example of this branch, HF Evening Tinge 14F a stunning cow with a picture perfect udder. Sire Cudlobe Millenium was the top bull of the 2004 Cudlobe sale, and sold for $24,000.
Our original evening tinge D145 has a superb sire stack with TC Stockman and the great Greens Premium on the mothers side, and Millenium as the sire. Proven now as one of the top producers in the herd with her bull calf last year Mercury Hunter, weighing 790kgs at 400 days, he later went on to take overall champion at Killmallock elite show and sale before being sold for the top price to Kildrommin pedigree herd. While her first daughter Mercury Fab Tinge has bred numerous champions, including Knight and Lovely Tinge pictured below.
Mercury Hunter, Overall Champion Premier Show and Sale Kilmallock 2012. Now at Kildromin herd.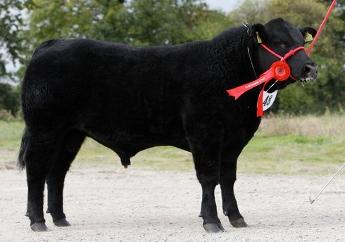 Mercury Knight, Reserve Overall champion at the National calf show and Elite Show and Sale, Carrick-on-Shannon 2013. Now at Kildare stud.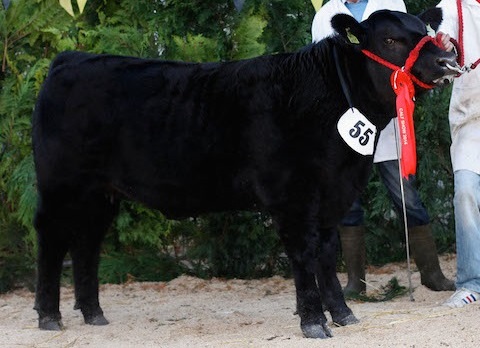 Mercury Lovely Tinge, 1st at the National calf show 2014.